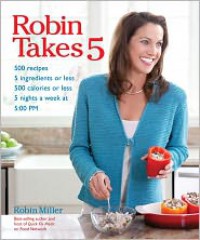 I like Robin Miller. I liked her when she was on Food Network and I liked many of her recipes and cooking ideas.
I like this cookbook for many reasons. I like that the recipes call for so few ingrediants, most that are already in your pantry. I like that the directions are easy to follow. I like that she has listed the nutrition information for each recipe. I like that most of the recipes are for 4 servings (I'm still learning how to cook for two people instead of an army of people). I like this cookbook!
This is a definite keeper and I will be using this for 'go to' recipes for many years.